Our Incredible Fruit
Peach Country Farm Market
All the fruit from our 32 acre farm is hand-picked and hand-packed, the way it should be.
Exact ripening times vary. As the farmer says "every year is different." For the most up to date information, please call our store:
905-562-5602
Peaches
Our Passion.
Yellow or White.
We grow 13 varieties available from late July to late September.
Cherries
Whether you prefer sweet or sour, we grow 5 varieties available from the end of June to the end of July.
Plums
We grow yellow, blue and purple plums available from
mid-July to late September.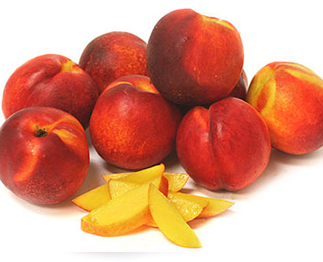 Nectarines
Sweet and full of flavour. Available
mid- August to
mid-September.
Apples
Crisp and Juicy. Eating or baking. Available mid-September to mid-October.